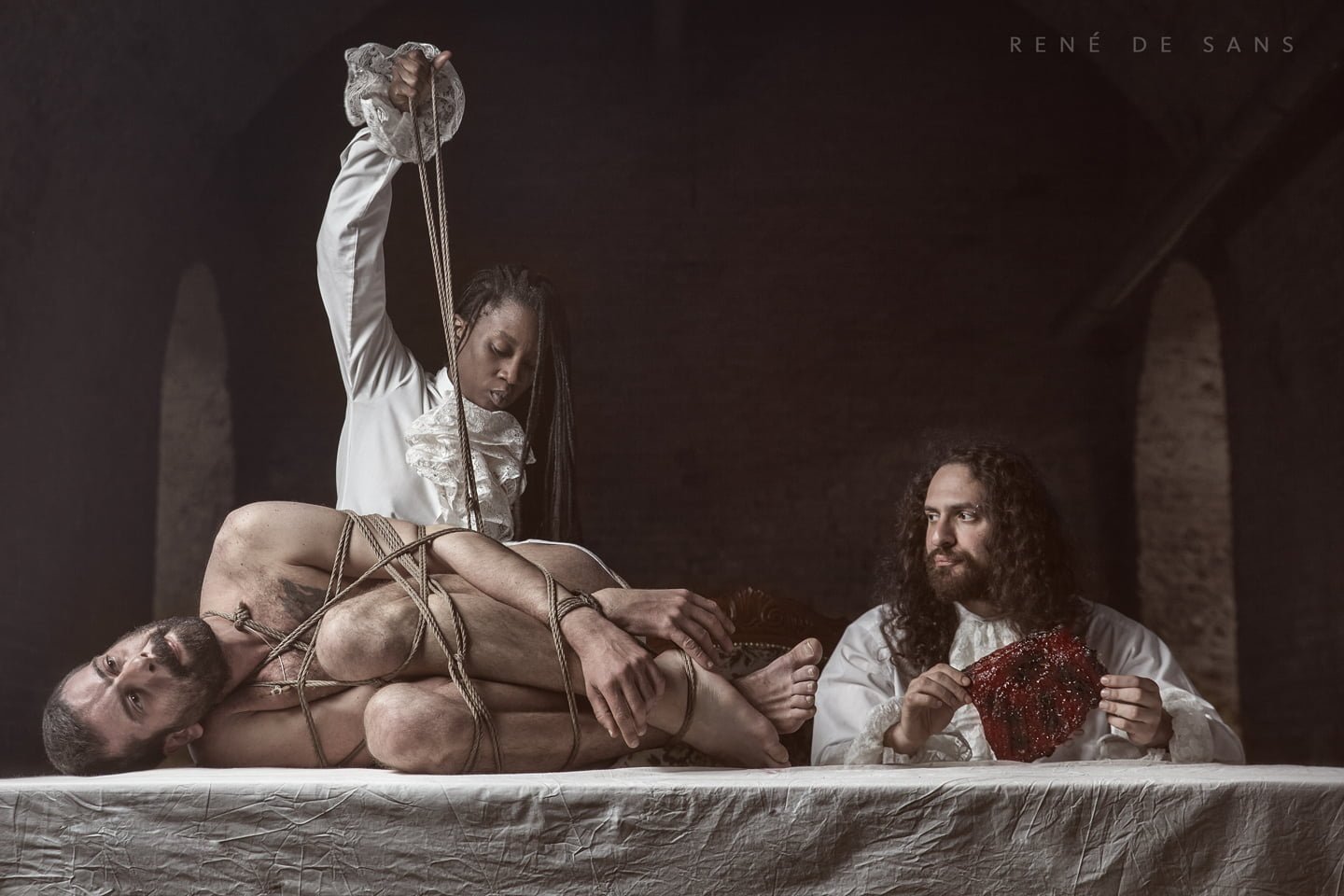 There are many parallels between a scene involving BDSM (Bondage & Discipline, Dominance & Submission, Sado-Masochism) & choreographic work. They involve practice, ritual, the relationship of bodies in space, consent (hopefully), reflection, composition, collaboration, developing awareness around seeing & being seen, and of course, more or less consciously practiced hierarchies. Contemporary dance often questions conventional standards of what is beautiful, as does BDSM.
David brings over 15 years of experience working in the fields of contemporary dance, somatic work, & conscious sexuality to this workshop. In it, we will use the energy of that specific group on that specific day to create rituals using what is already present.
BDSM practices are often of an energetic nature, & don't necessarily need to include genital sexuality, & so they (similar to choreographic practices!) can be really great opportunities for playing with genders & identities that push the spectrum of whom we are conventionally attracted to.
All participants will be invited to work at their own pace, & respect for one's own boundaries & those of others will be a priority. We will co-create a safe container, in which practices like the exchange of power & giving/receiving intense sensations can be transformed into energy & joyfulness.