March 24-26, 2023
Tanzfabrik Berlin
Uferstudios, Berlin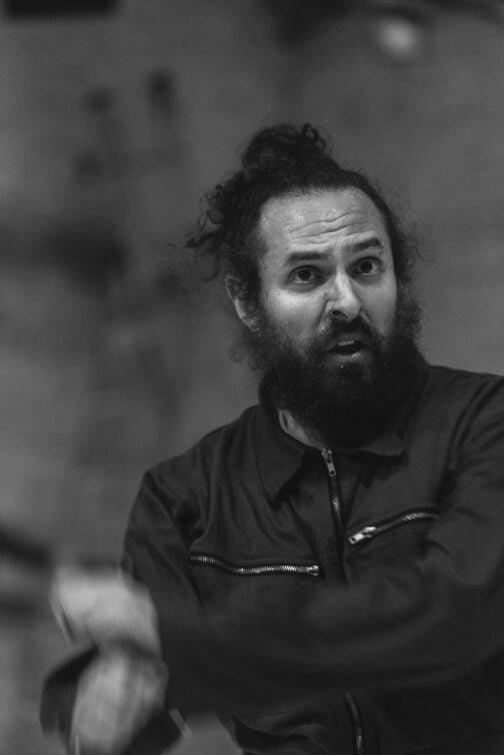 A body without a place sings, and through language, shapes reality. Can it address its trauma, inherited, or does it blow that trauma through other bodies instead?
In this solo of nigunim, embodied, trancelike Jewish songs of worship that usually incorporate bible verses or other classical texts, these lyrics will tap into the words of Jewish activists past – such as Rabbi Joshua Abram Heschel, who recalled feeling like his "legs were praying" as he walked alongside Dr. Martin Luther King Jr. in 1965 – and present. A nigun is a song, but is related to nagan, a weapon.
The solo explores a joyful approach to spirit that is rooted in tikkun olam – repairing the world – in which body and voice carry a vision of queer, inclusive, activist Judaism into the future.
Choreography & Performance
David Bloom
Other projects
Highlighted Projects