An Object Of Study
collaboration with Marina Nogaeva Tenório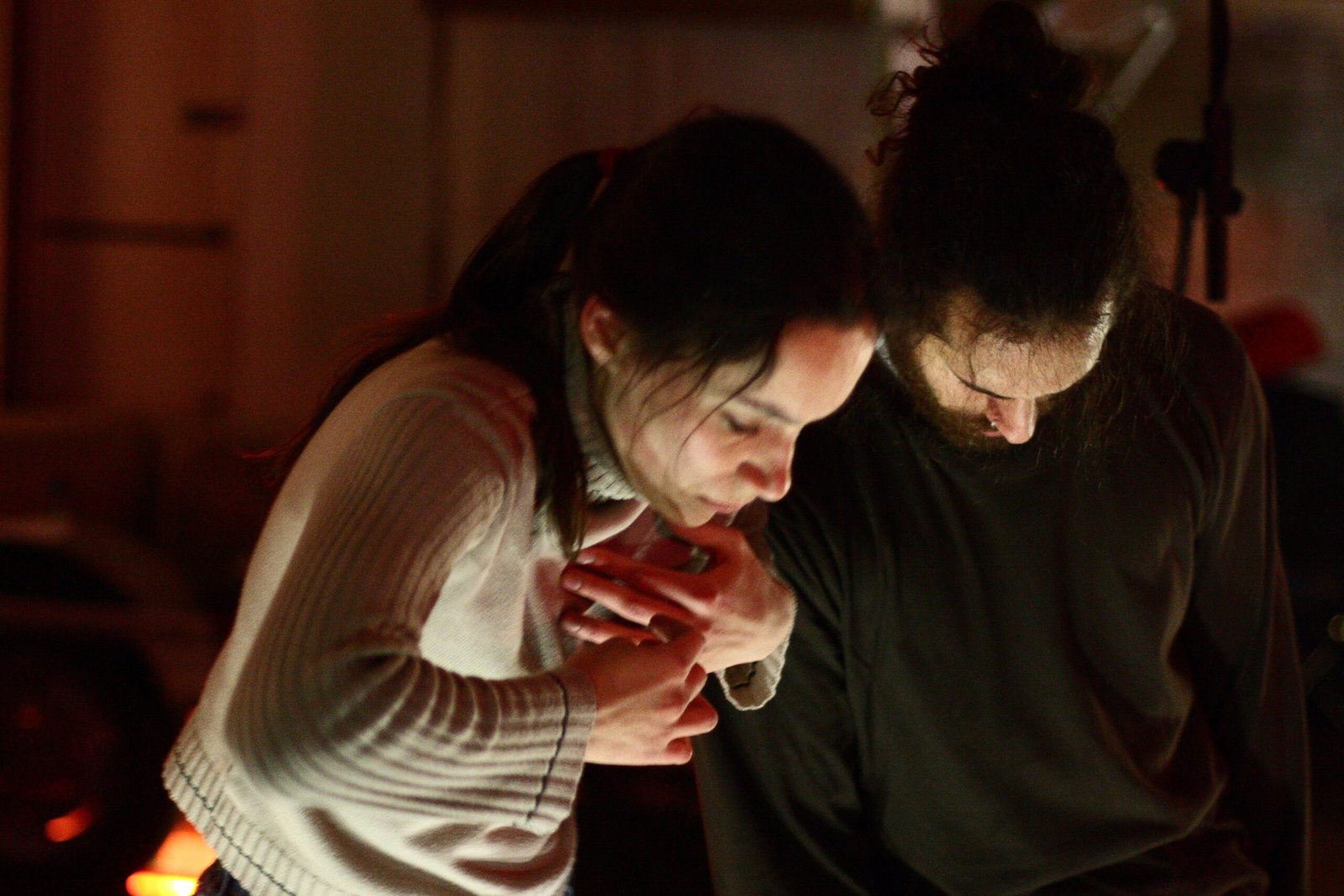 An Object of Study, is an ongoing collaborative project with the dancer & choreographer Marina Nogaeva Tenório. We improvise through a methodical exploration of the body's possibilities. The starting point was research done in the context of Body-Mind-Centering, dealing with movement qualities activated by different organs, liquids & glands.
Using this material led to a study of the parameters of improvisation in general, compiling a catalogue of tools by isolating simple parameters such as speed, levels in the space, amplitude of the movement as relating to the center of the body & more complex ones dealing with the relationship of the two performers to the space & to each other.
This research is an attempt at eluding the performer's habitual movement patterns, & being able to make conscious & unconscious choices about actions/reactions.
Marina & I originally met during our time studying at HZT Berlin's M.A. Choreography program & have been meeting regularly over the years to incorporate our individual work into our common process in an unusually long-term collaboration.
Researchers/Performers
Marina Tenorio
David Bloom
December, 2008 // Tanznacht at Uferstudios // Berlin
October, 2009 // artillerie //Berlin