Quintet –
a choreopornographic experiment
First Part of the Sex & Space Trilogy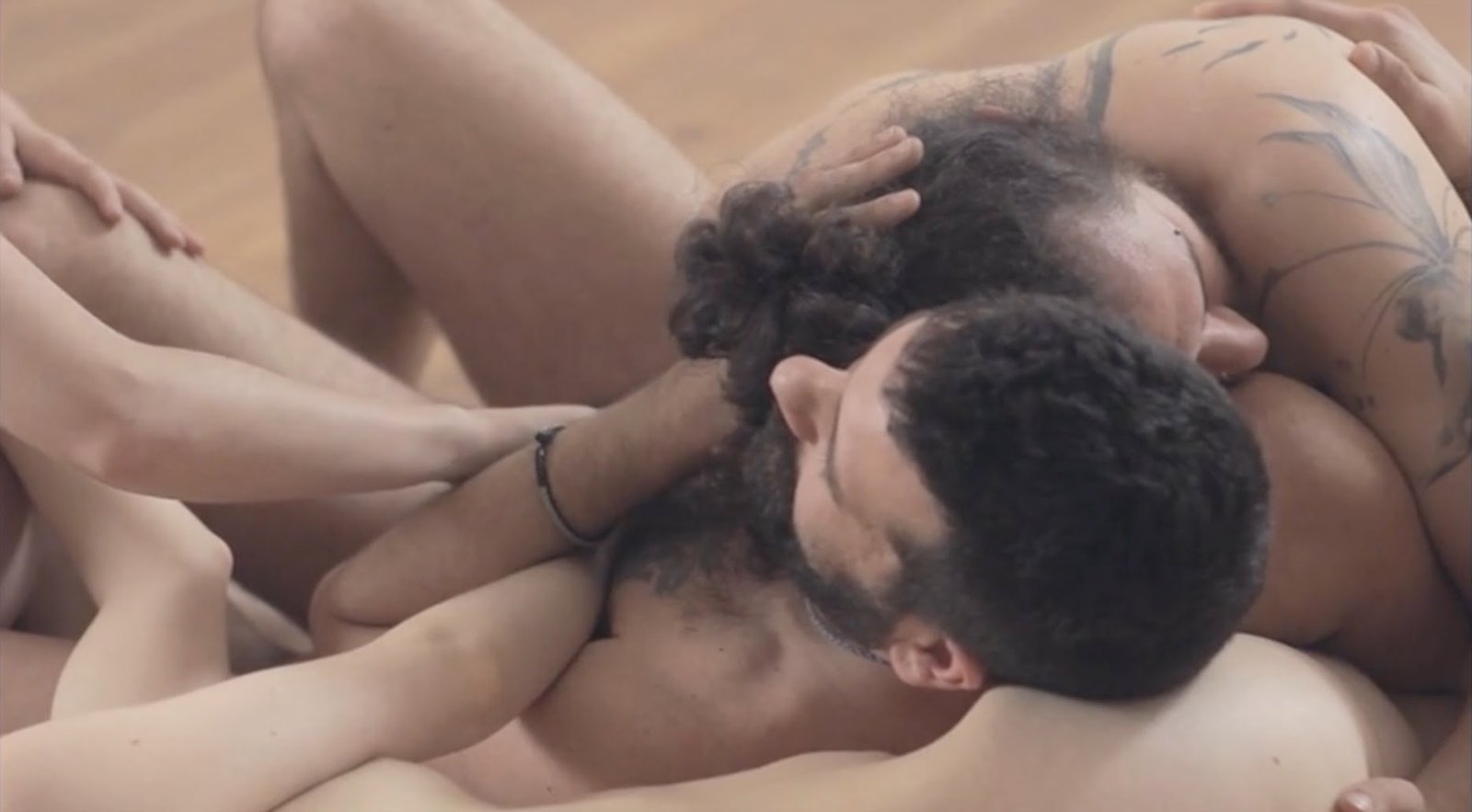 How much sexual explicitness is allowed into a "serious" artistic dance film? & how much time & space are allowed in pornography?
I invited a group of professional contemporary dancers in Berlin, all of whom are also explorers of conscious sexuality, to use their experience making dance pieces to research & question the border between pornography & art in this 22-minute short film.
Also a tribute to the experimental & sex-positive atmosphere of Berlin in the early 21st century, Quintet brings together work with dance, movement & conscious sexuality to create a unique erotic visual experience. Sound design by the extraordinary Jassem Hindi.
The project was both my first dance film, & my first experience trying to raise money for a project through crowdfunding. We did fairly well on both counts, besides almost getting kicked off the crowdfunding platform for "inappropriate content" Quintet was first shown at the Porn Film Festival Berlin (Oct 23-27, 2013 at the Moviemento Cinema).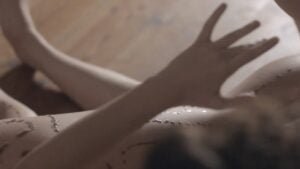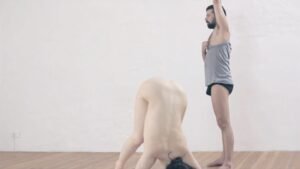 Performers
Jorgos Periklis
Eva Marino
Liz Pierrot
Jadzia Daxxx
David Bloom
Editor, Campaign Manager, 2nd Camera
Director of Photography
Johan Planefeldt
Production Manager
Matís d'Arc – luhmen d'arc
Director, Choreography & Producer
David Bloom
Premiere: October, 2013 // Berlin Porn Film Festival
December, 2013 // PornyDays Festival /Zurich
February, 2014 // CineKink Festival // New York City
Sat 01 Mar, 2014 // 09:00 pm // Filmhuis Cavia // Amsterdam
Sat 08 Mar, 2014 // 11:00 pm // La Fête du Slip 2014 // Lausanne
Thu 17 Apr, 2014 // 08:00 pm // HomeFest // Bucharest
Thu 22 May, 2014 // 08:15 pm // Traumakino Marburg // Marburg
Fri 30-Sun 01 Jun, 2014 // 12:00 pm // Seattle Erotic Art Festival // Seattle
Sat 07 Jun, 2014 // 10:00 pm // Ladyfest // Milano
Fri 11 Jul, 2014 // 11:00 pm // Bliss Festival Ireland // Claregalway
Fri 03 Oct, 2014 // 08:00 pm // Luststreifen – Queer Cinema Basel // Basel
Fri 17 Oct, 2014 // 09:00 pm // Unitedbliss Conference // Berlin
Fri 07 Nov, 2014 // 11:30 pm // Pink Screens Festival Brussels // Brussels
Fri 24 Apr, 2015 // 09:00 pm // c.s.o.a. Forte Prenestino // Rome
Thu 14-Sun 17 May, 2015 // 12:00 am // HOLY FUCK Film Festival // Amsterdam
Wed 10 Jun, 2015 // 06:00 pm // Hochschulübergreifendes Zentrum Tanz // Berlin
Wed 10-Fri 12 Jun, 2015 // 12:00 am // La Exhibición Cultura Sexplícita // Valencia
Sat 03 Oct, 2015 // 07:45 pm // Festival Alternatif Katrinesk // Montpellier
Thu 10 Mar, 2016 // 08:00 pm // Festival Je(ux) de Genres #3 // Lille
Fri 03 Feb, 2017 // 08:00 pm // Transmediale Vorspiel@Spektrum // Berlin
Sat 11 Mar, 2017 // 08:00 pm // Best of Porn Film Festival @Spektrum // Berlin
Thu 25 May, 2017 // 08:00 pm // Fecunda Lab & Mindpirates @the Hole // Berlin